Auction
Date:
17 October 2016, 6:00 PM
Exhibitions
Visit our auction exhibiton to see the paintings on sale!
Date:
01 October 2016. - October 16.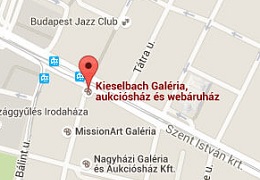 53rd Autumn Auction 17. 10. 2016.
53rd Autumn Auction's details
We cordially invite you to our Autumn Auction.
The auction will take place on the 17th of October at 6pm in the Hotel Marriott Budapest.