>>
>>
Colours, realism, surprises
Colours, realism, surprises
Colours, realism, surprises - Private Sale in the Kieselbach Gallery
Gallery Kieselbach together with acb Gallery open a private-sale exhibition before the Spring Auction. A 480-page representative catalogue  including rich reproduction material and 63 studies by art historians help to introduce the works. The classical and modern paintings of the exhibition are reflecting the picking principles of Gallery Kieselbach. Gabor Pados, owner of acb Gallery composed the representation of contemporary art. All works of the exhibition, from the well-known classics to the young contemporaries are for sale. Information on prices are given by the Gallery team in person.
The exhibition is open every day from 10.00-18.00, between 15.April-10.May.
Newsletter
Step-by-step
We are making Hungarian painting world famous!
Certificate of authenticity for every work of art

Personal viewing in the gallery

Free painting valuation
Contact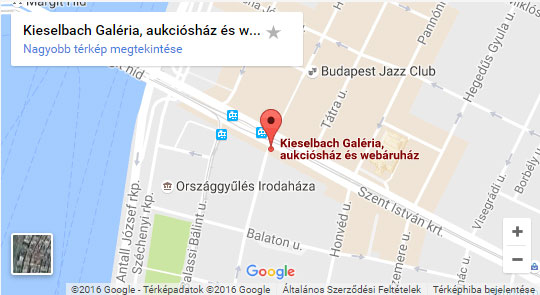 1055 Budapest, Szent István körút 5.
Opening hours: Monday-Friday 10 am to 6 pm